Welcome to Our Church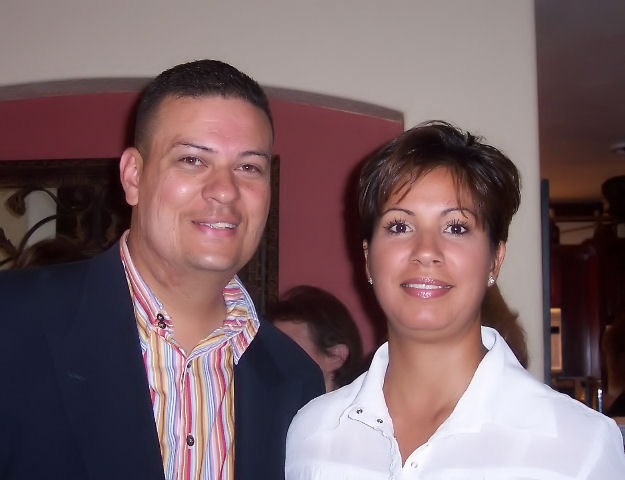 Pastor Carl III and Sandra Nevels are from Yuma, AZ. They have a contagious passion for God:
Carl quotes-
"I am both obliged and honored to walk in this vocation, serving my Lord Jesus Christ."
They also have a strong desire to reach the lost and deepen the spiritual walk of every believer:
Sandra quotes-
"Pastoring is an art of sacrifice and care, each day we're learning to see our dreams fulfilled in the success of those we serve. "Not our will, but thine." …Believe it or not it is much less stressful and much more rewarding than chasing our own dreams day-in & day-out."
Both have a passion for families and are currently building their own with two boys:
Izaak (A High School Junior) Joshua (A Third grader) And one girl: 5 yr old Hannah (Kindergarten).
Pastor Carl is founder of Yuma Family of Faith (YFoF). In 2006 in accord with his wife Sandra, they envisioned a non-traditional church setting with a multi-cultural duty.
Sandra quotes-
"We don't tolerate the mixture of peoples and races, we celebrate them."
Very soon after its 2006 planting, in 2007 Yuma Family of Faith merged with the great and enduring ministry of Pentecostal Temple Church well over 65 yrs in age. With the agreement not to commit to the traditions of men but to follow the Spirit of Christ (Col 2:8), these continue in the labor began in the Yuma community many, many years ago.
Carl III is also a third generation pastor. He is convinced that this affords him a practical experience that money can't buy.
Sandra and Carl both Graduated from Northern Arizona University with Bachelors of Science degrees in Business Administration. Sandra graduated with high academic distinction, to which Pastor Carl reminds her:
"There is neither Jew nor Greek, there is neither bond nor free, there is neither male nor female, there is neither academically distinct nor simple: for ye are all one in Christ Jesus. "
Pastor Carl and Sandra Nevels press to lead the Body of Christ, to the mind of Christ, through the Spirit of Christ.
Sandra quotes-
"Our church family believes a well balanced and sanctified life is crucial to fulfilling our vision to reach out to the lost and hurting."
Sandra and Carl, together, are known for their love and compassion for God's people, ministering the unadulterated, uncompromising Word of God.
Pastor Carl quotes-
"In our minds we want to be trailblazers for his Kingdom, as said in: Acts 13:36a (NIV) "David served God's purpose in his generation…" We desire nothing less. But our hearts are satisfied to simply dwell in His presence all the days of our life".